Hey guys...
I haven't really been around in a while (though I do try to comment when I can) and aside from yesterday's "unrelated to polish" question, I don't feel I've been participating enough to call myself a blogger. I really, really can't wait til the semester is done (not simply because I would like to have time to blog again)... I feel I am well and truly sick of this year. :P
Anyway I just wanted to post a quick haul. The ladies of this blog (as well as several of our readers) have encouraged me to branch out from my usual China Glaze and so I have, as you'll see below. But there will always be room for my beloved China Glaze. :P
Pics courtesy of my Google Nexus One. (Yes, I have become "that" girl.) :s
OPI Shrek Minis
(What's With the Cattitude?; Fiercely Fiona; Rumple's Wigglin' and Who The Shrek Are You?)
Since Flinty has been awesome enough to provide you with some great swatches, (and inspire me to pick this up!) I won't have to do the honors. My only regret is that I didn't grab "Ogre The Top Blue". Still, I own no full bottles of OPI - yet. (And I'm not sure that I will if I can't buy it at a discount!) I couldn't pass up that green though. "Oh Em Gee!"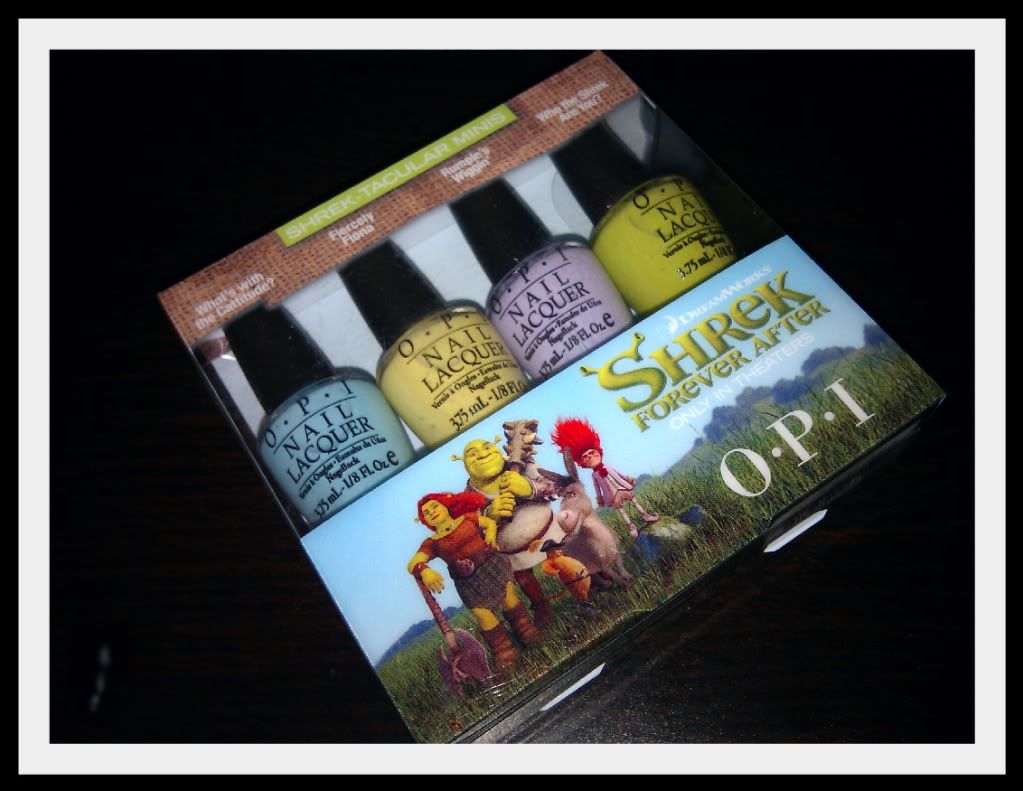 A plethora of Color Club blues. This explains why I am still on the hunt for the perfect green... all I buy is blue. :P
I happened, unknowingly, to throw in ChG's Towel Boy Toy during this haul and was surprised upon opening the package by how close these colors are in-bottle. Fellow blogger
Nihrida
has a great comparison of this and CC's Pure Energy, if you're interested.
(Chelsea Girl; Emerald Depths; Sexy Siren; Pure Energy and Factory Girl)
Staples! (Well, Revvvolution is, anyway.)
I can never get over how awesome Revvvolution is in pictures. EVERYBODY who has ever posted a shot of this polish has made me want to try it. It's more complex than gunmetal, I think. I liken it to tv static...just before the girl from The Ring crawls through my screen.
(Jackie Oh!; Revvvolution and Ultra Violet)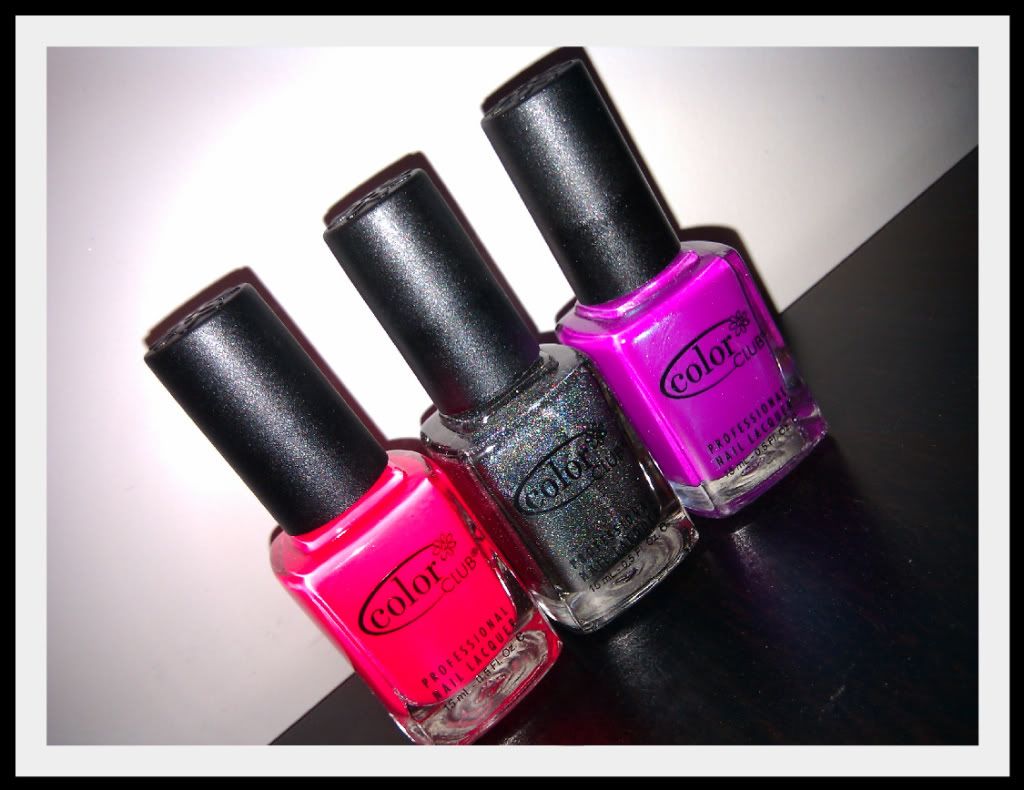 See you guys soon - I hope!
Upcoming: Fabuloustreet/Nfu Oh haul; some oldies but goodies (courtesy of the folks at China Glaze) and new nail art. :)
Like this? Click below to let us know!