**
There's still time to enter our banner contest!
**
I love it when a plan comes together.
My shipments from TransDesign, OC Nailart and Chez Delaney showed up at my door within days of each other. Even better is the fact that reading week starts today. :) That means (fingers crossed) time to play with some new colours and new nail art plates.
I'm a little slower than most of the ladies on here in that a) I don't rush out to buy new collections as soon as they arrive (at least, not typically, as far as polish is concerned) and b) because I wear a mani for about a week, I'm slow to change my colours. Having said that, I do love having new options to choose from (even if my options are new only to me). :) Oh, and if you haven't already figured it out, I'm a China Glaze whore. (It's a rare day if you catch me wearing anything else!)
Here's what arrived this week. If you guys have anything you'd like to see (colours, Konadicures etc.), feel free to throw some suggestions out. Sometimes I feel less than creative so suggestions (as with improv acting) would help get the juices flowing. :)
Have an awesome day!
-mKat
L-R: Light as Air, Harmony, Joy, Blue Island Iced Tea, Bahamian Escape, Poetic, Nova, Cleopatra, Ruby Pumps, Bad Kitty & Heli-Yum.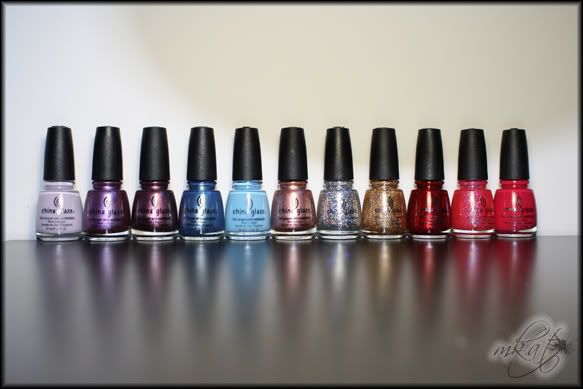 Also from TransDesign: 240ct assorted rhinestones & a mix (of my own choosing) of their Swarovski rhinestones
OC Nailart: Konad Plates m25 & m26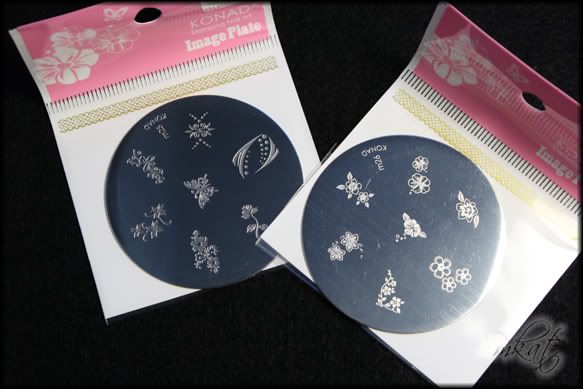 OC Nailart: Konad Plates m31 & m60

OC Nailart: Konad Plates m54 & m03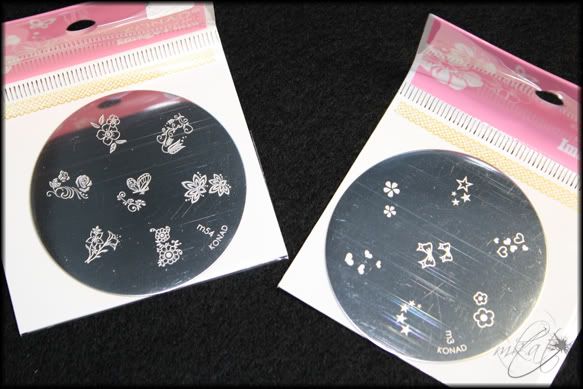 OC Nailart: Konad Plates m59 & m74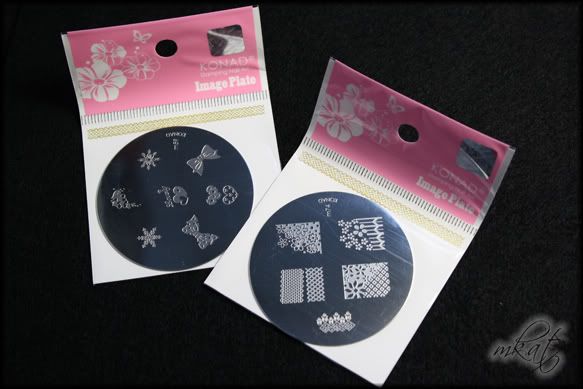 chez Delaney: Plates B118 & B119
chez Delaney: A02


chez Delaney: A06

chez Delaney: A07

chez Delaney: A12

chez Delaney: A18

chez Delaney: A19

chez Delaney: A20
Like this? Click below to let us know!