With all the raves for ChG's Ruby Pumps, I knew I had to have it. From the moment it arrived on my doorstep I was itching to wear it. I don't often do reds - I find they're a bit dated and they make people look old (kind of my opinion on red lipstick, to be honest). But this polish...
this
polish... does red right. I wore the plain mani (two coats) for a day and a half and couldn't stop staring at my hands while I did the most inane things (like shop for groceries). I'm pretty sure my bf is sick of me going on about the sparkles.
Full sunlight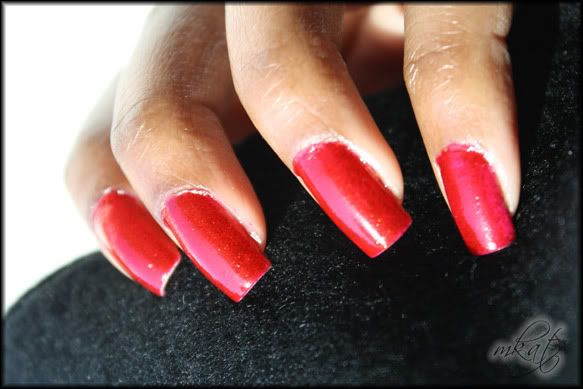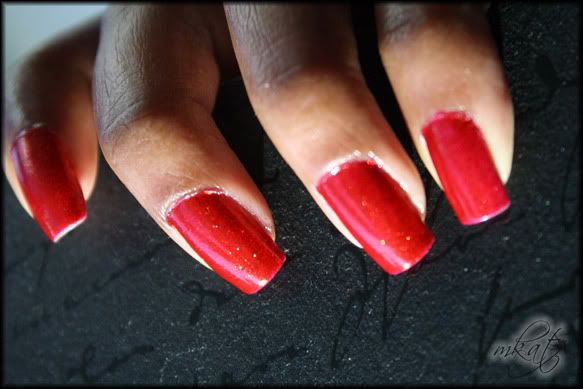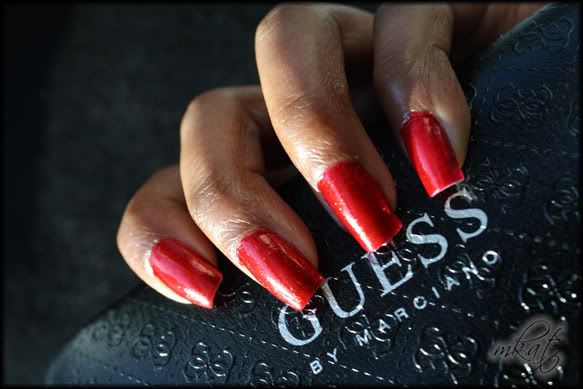 Of course, this red was just begging for Konad. I mean, it looks gorgeous on its own, but I couldn't wait to set off the sparkles against a deep, creme black.
Base colour: China Glaze - Ruby Pumps
Black: Rimmel - 399 Black Satin (one of the richest blacks I've ever seen, I'm ashamed to say I had to forgo China Glaze's Liquid Leather in lieu of this...)
Stamp: Konad SP - Black Pearl; China Glaze - Poetic
Plate - Chez Delaney A02
Topcoat: Konad clear topcoat (over black stamp); Seche Vite (over everything)
This may be my favourite Konad thus far. Unfortunately, Ruby Pumps is pretty damned hard to photograph as it is (what with all the shimmer and the fact that red pigment is terribly unforgiving)... The addition of topcoat made it close to impossible to catch the detail, especially Poetic over Black Satin. Oh well. I did my best for you...hence the reason there are way too many photos! :P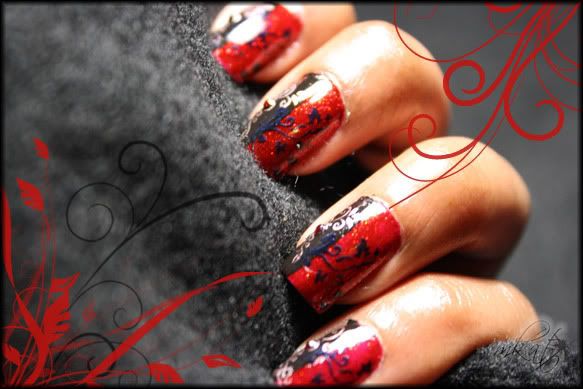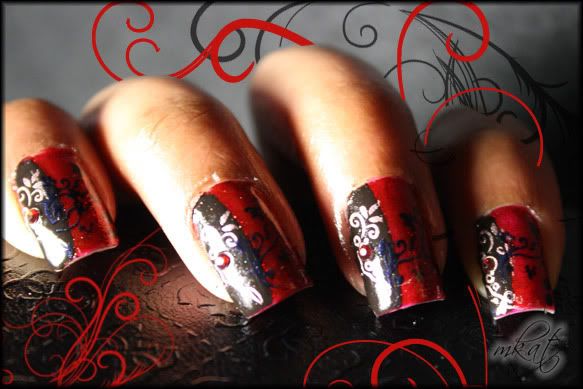 BTW, I have to give credit to China Glaze's Orange Cuticle Oil. I bought a bottle during my last Trans Design haul. The only cuticle oil I own (Organix) came as part of a set and is $20 on its own. I figured if ChG could do the job for less than four bucks, it was worth it. And it SO IS. I think I'm addicted to the stuff. It smells awesome (I wear Satsuma from the Body Shop and I'm a fan of all things citrus)... and it moisturizes really, really well. I have incredibly dry hands (which tend to look ashy, especially in winter). And I've got dyshidrosis on my hands, which is exacerbated by the dryness. I find the oil really soothing.
The oil is so great I've been absently manicuring my bf when we watch TV. (He's enjoying it...and sometimes requests it...but I'm not supposed to tell his hockey team.) ;)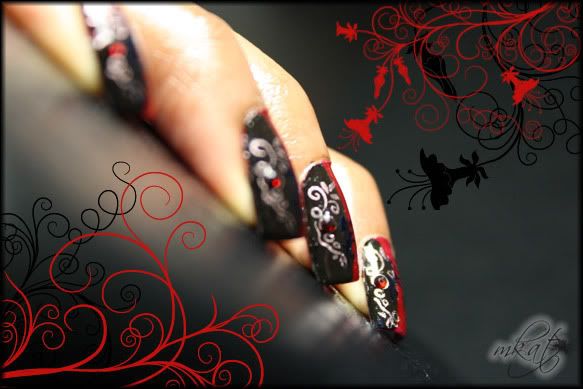 -mKat
Like this? Click below to let us know!