Hey all...
I'm a little out of sorts right now. I don't know how many of you have felt like this / do feel like this during grad school but I'm somewhere in between tears and dropping out. Blah.
Anyway...
I have managed to wrap up my coursework (frustrated determination/anxiety got me through it) and while I am not in the mood for nail art at the moment, I thought I'd swatch some of my new polishes. I must apologize in advance for the quality of the photo (cell phone, shot indoors at a window) and the state of my hands. I finally tried the acetone trick since my fellow PoP bloggers always have such great cuticles. I don't think I did too badly for my first time but acetone really does dry out my hands...and it's very pronounced on darker skin.
I swatched Nfu-Oh over several different things.
Pinky - 4 coats
Ring - 2 coats (over 2 coats Rimmel Black Satin 399)
Middle - 3 coats
Index - 2 coats (over 2 coats China Glaze IX)
Thumb 2 coats (over 2 coats China Glaze Wagon Trail)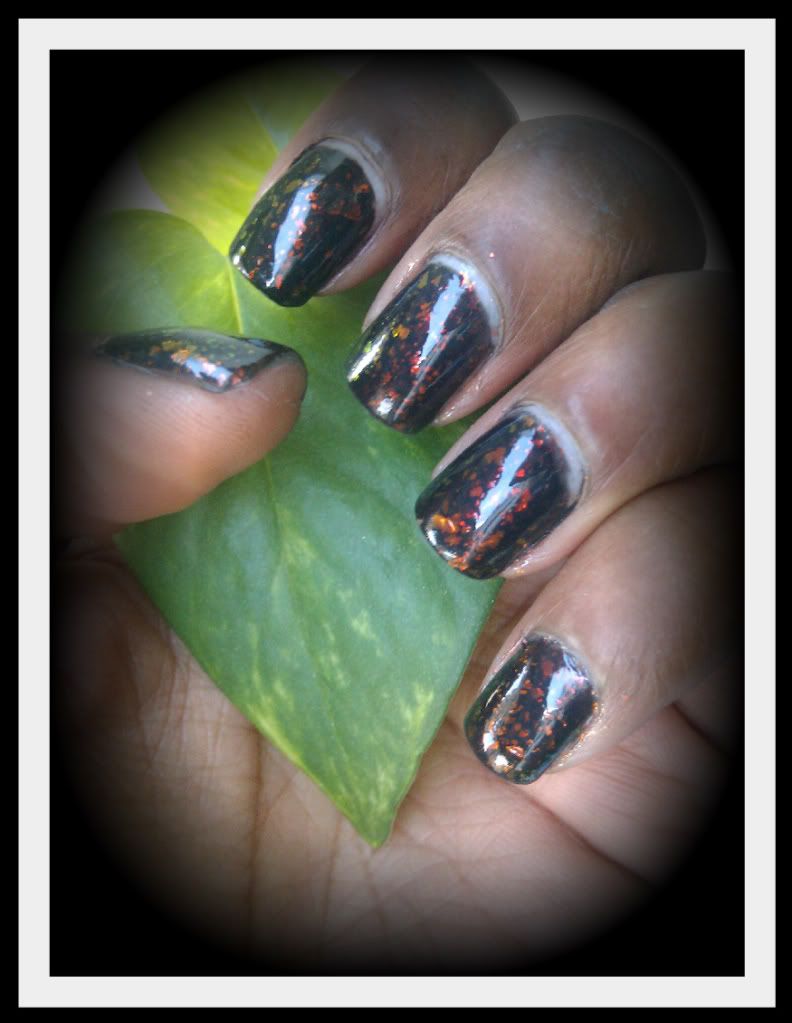 In the pictures (and IRL) I don't really see much difference between fingers. I will try swatching over brighter colors to see if the effects change. Nfu-Oh is an absolutely gorgeous flakie though....a beautiful, fall inspired transition between greens, golds and coppers (at some angles maybe even blues and teals) suspended in a glassy black-brown
Chat soon.
-mKat
Like this? Click below to let us know!